TENTED Safari camp
The camp is ideal for guests looking for an up-close experience of the true African bush and wildlife, and all the comforts required for a quality safari experience. Set on private property within the unfenced Timbavati Private Nature Reserve, this low impact eco-camp offers unparalleled access to vast untamed wilderness areas with low density of other vehicles, making it the perfect venue to walk or track animals by foot undisturbed.There are no fences between the Timbavati Reserve and the Kruger National Park itself, and the traversing area has abundant numbers of all Greater Kruger's game species. It also boasts consistently regular sightings of all members of the Big 5 as well as some of the rarer species such as Wild Dog.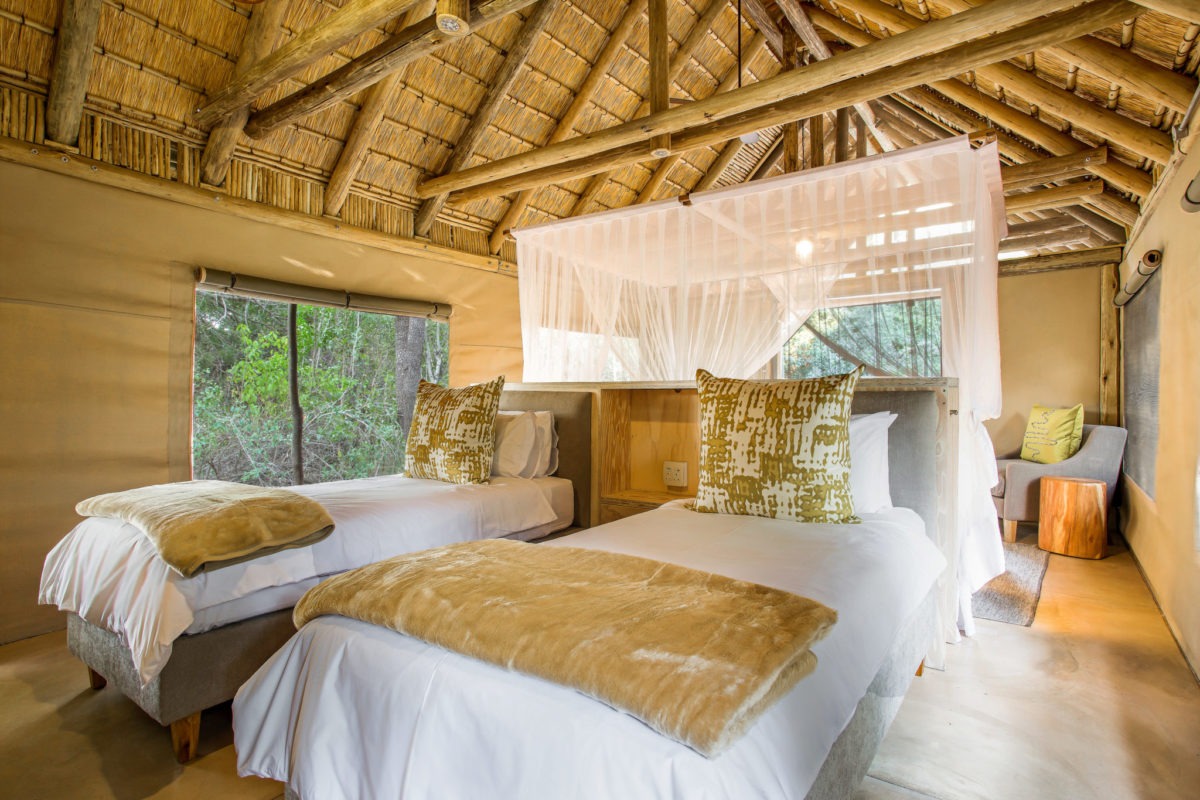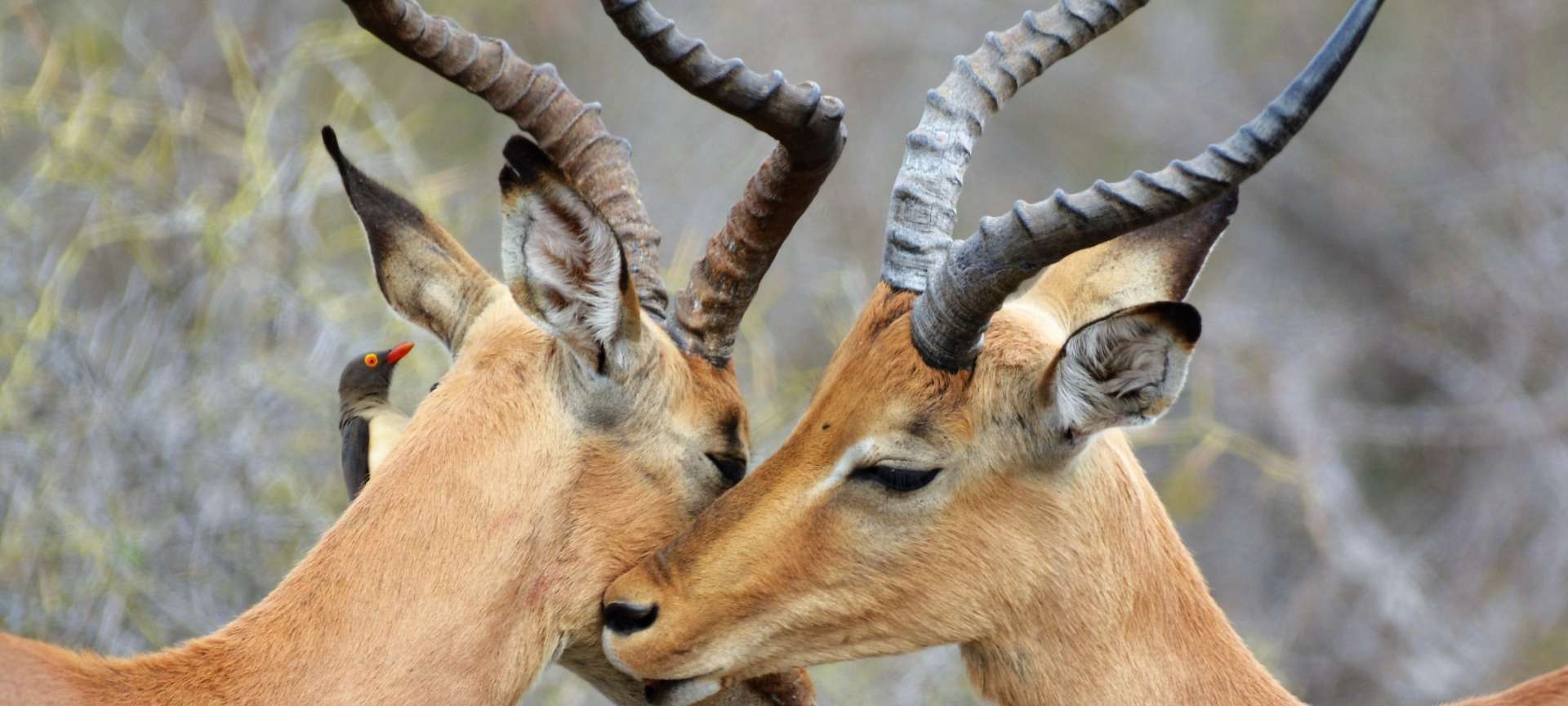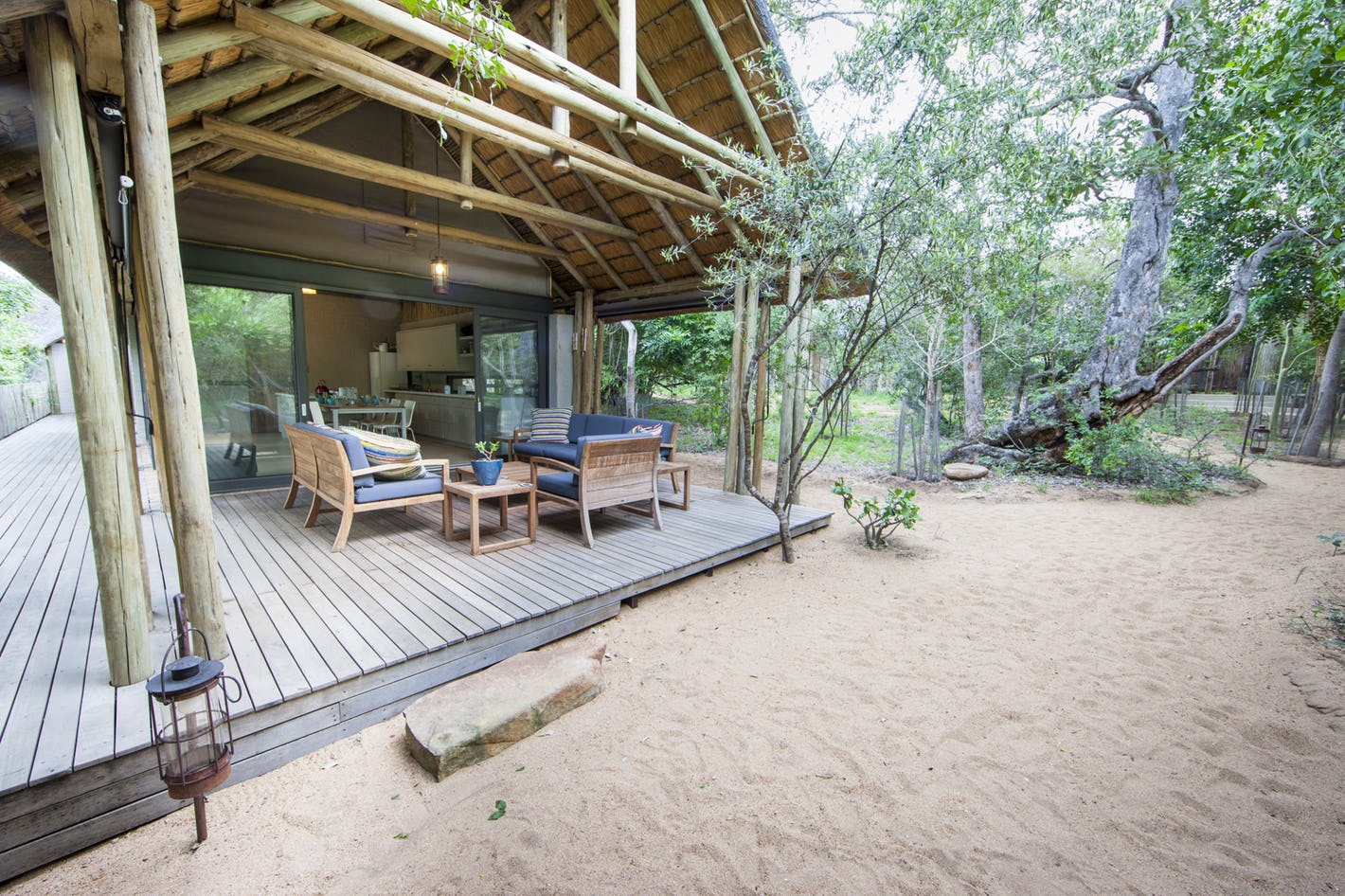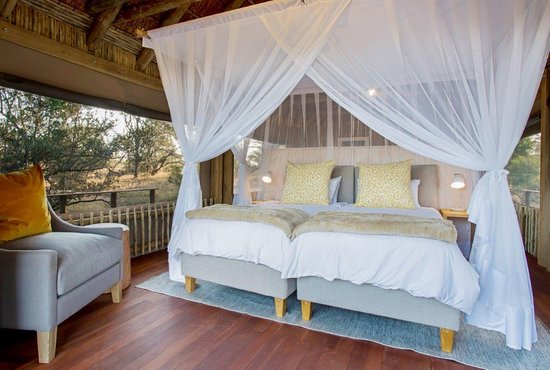 The main area of the camp offers a chemical-free swimming pool, fireplace and a large lounging deck area overhanging a dry riverbed where scrumptious meals are served. The camp is well shaded with large indigenous trees that form a thick protection from the harsh African sun. The success of the camps vegetation is due to a tall two strand electric fence which keeps elephants out but doesn't block passage for other critters such as the resident bush buck.
The camp has six stunning rooms that consist of a thatched roof, canvas walls and concrete base making them cooler during the hotter months. Each having an en-suite bathroom consisting of a flush toilet and a gas heated shower. Electricity is also available in the rooms.
EXTENDED GUIDED GAME WALKS
Here you can explore every opportunity to experience the fauna and flora on foot in the form of extended guided bush walks under the watchful guidance of qualified rangers and trackers. We encourage all guests to spend at least a little time out in the bush on foot, but there is definitely no pressure to step out of the vehicle. Those who take to the guided bush walks can do as much walking as they would like. This may mean doing a 3 to 4-hour guided bush walk instead of a guided game drive. Or it may mean spending some time in the open safari vehicle until picking up some interesting tracks to follow for the rest of the guided activity. The opportunity to walk with armed rangers in a truly wild part of Africa is a rare and special treat that will never be forgotten. And it all unfolds in prime Big 5 territory!
At all times there are at least 2 armed and highly proficient head guides and at least 2 experienced trackers, so those guests who want to do game drives only can be accommodated at the same time as those who want to spend some time on foot. Flexibility is the key and the staff goes to great lengths to ensure that everybody gets exactly what they want from their African adventure. The camp caters for those who are first timers to Africa and want to see as much game as possible, as well as those who want to absorb the finer detail of the bush on foot.
BUSHCRAFT AND SURVIVAL SKILLS
During your stay, weather permitting, you will be treated to practical information and instruction relating to bushcraft and survival skills. During the guided bush walks you will come to appreciate basic tracking & navigation skills. And back at camp the operational team will give you a bush survival skill demonstration, which includes lighting fires, making ropes & water containers, and setting snares, all using items that you find in the bush. This is not widely offered by other game lodges and it never fails to exceed guests' expectations.