The award winning N/a'ankuse Lodge and Wildlife Sanctuary is dedicated to the rehabilitation and preservation of orphaned and injured wildlife and the less dangerous such as baboons, meerkats, mongoose and African wild cats. This truly unique lodge is located on 1,500 ha of former farmland, the perfect habitat for recovering lion, leopard and cheetah. View these magnificent cats on either a nature drive or carnivore feeding tour.
Threatened animals are rescued, and following a range of check-ups, fostering and attention, are then considered for relocating to other conservation friendly farms, with proper habitat and food chain being a top priority.
Even though long-term rehabilitation of animals is the main objective here, sadly not all of the animals are able to be released back into the wild. Only those that can't, remain. As the lodge provides a safe sanctuary for a number of lions, leopards, cheetah, wild dogs, caracals and baboons, (all within large purpose built enclosures) it goes without saying that the main activity at N/a'ankuse, is the carnivore feeding tour, which takes place daily at 11h00 and 15h00. Each tour lasts approximately two hours. The chance for amazing photographic opportunities should not be missed. Pre-booking of these tours is essential.
Carnivore feedings,Cheetah walks and Caracal walks ! Nature walks with an excellent chance of spotting small antelope, meerkats and vultures amongst a variety of bird species, can also be organized, as can their exciting bush picnics in surprise settings!
A stay here close to the slopes of a dolomite hill is a highlight for many on their Namibian holiday. Although the sanctuary is only 42kms east of Windhoek, the setting is amidst a natural savannah, riverine vegetation, lush grass plains and magnificent mountain views.
The main lodge building comprises of a bar and tranquil dining room area and kitchen, with stunning views of the surrounding environment. Their team of chefs will prepare a combination of mouthwatering European/African dishes, whether it's a hearty breakfast served in the dining room or outside in the garden, a delicious lunch or dinner served in the restaurant or under the stars. All dishes are prepared using fresh ingredients and home-made delicacies, complemented with fine wines from the bar.
The lodge provides a breathtaking backdrop for weddings and conferences as well. It is the perfect venue for that special day. The reception area seats up to 100 people, and there is a full catering and bar service, whilst still retaining that secluded, romantic feeling. For conferences and corporate events, up to 100 delegates can be housed in the main dining area.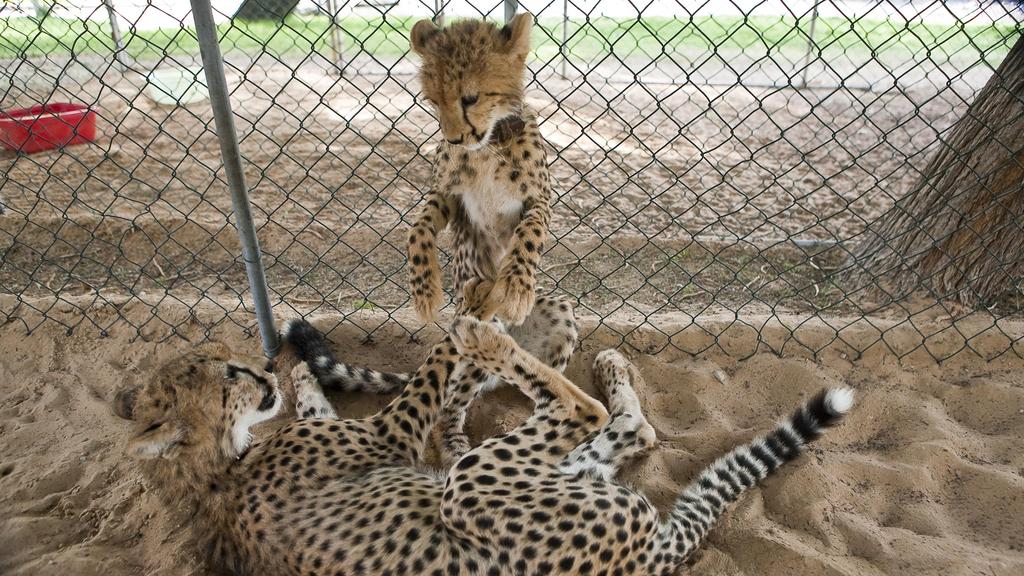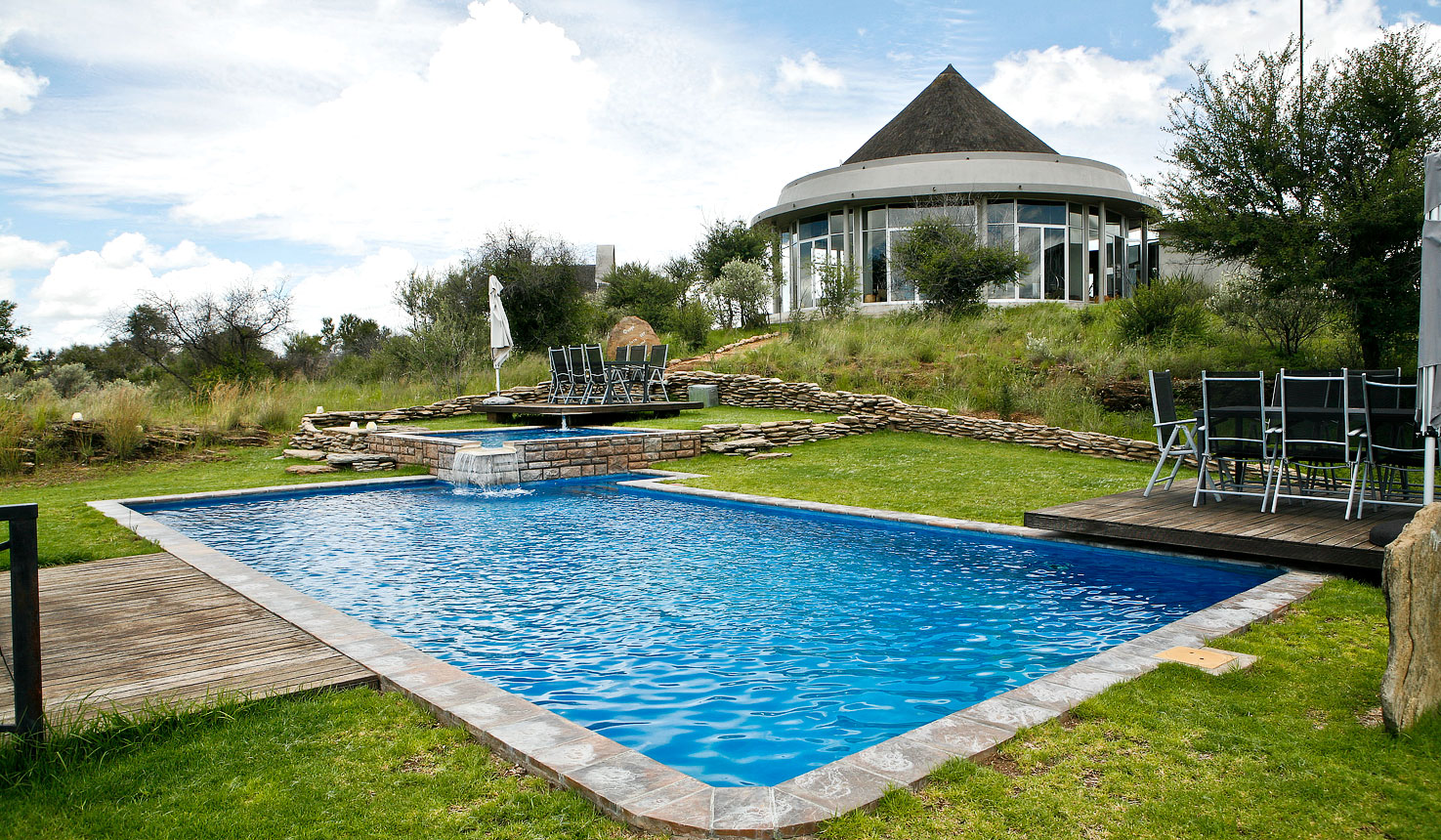 Accommodation at Naankuse Lodge is availbale in:
En-suite chalets: 6 x en-suite chalets offer a blend of rich ethnic decor, combined with modern luxury, embellished in soft earthy tones. Large twin beds, air-conditioning and private verandahs overlooking the bush veld are standard. Each unit has been sited to ensure a maximum view of the surrounds and total privacy.

Villas: The 8 x villas offer a more rustic and ethnic atmosphere and are equipped with a self-catering kitchen, bedroom with air-conditioning, comfortable lounge and a dining area. Large glass windows allow for plenty of light inside and fantastic views of the bush.
N/a'ankuse Lodge and Wildlife Sanctuary. Dedicated to the preservation and rehabilitation of injured and orphaned wildlife.