SAVUTE GAME RESERVE
In the south of Chobe National Park lies the wild and game-rich Savuti (often spelled Savute). One of Botswana's wildlife hotspots, the Savuti Region is known in particular for its exceptional predator sightings. Famously large prides of lion and packs of hyena hunt on the open grasslands, leopard patrol the woodlands, and it's one of the best places in Botswana to see wild dog.
The winding waterways of the Savute Channel have pumped life into the western Chobe National Park for many thousands of generations. This unpredictable channel, which has a fascinating history of flooding and drying up, has mystified local inhabitants, geologists and many others for years.
When David Livingstone, the first European to visit the area, saw the Savute Channel in 1851 it was flowing. Thirty years later it had disappeared and the Savute Marsh had dried out, remaining this way for almost 80 years. It flowed again from the late 1950s to the early 1980s, when it again receded, hence its reputation as 'the river that flows in both directions'.
In 2009, after another extended hiatus, the channel began flowing again and by January 2010 had spilled into the Savute Marsh for the first time in three decades, but for how long – no one knows …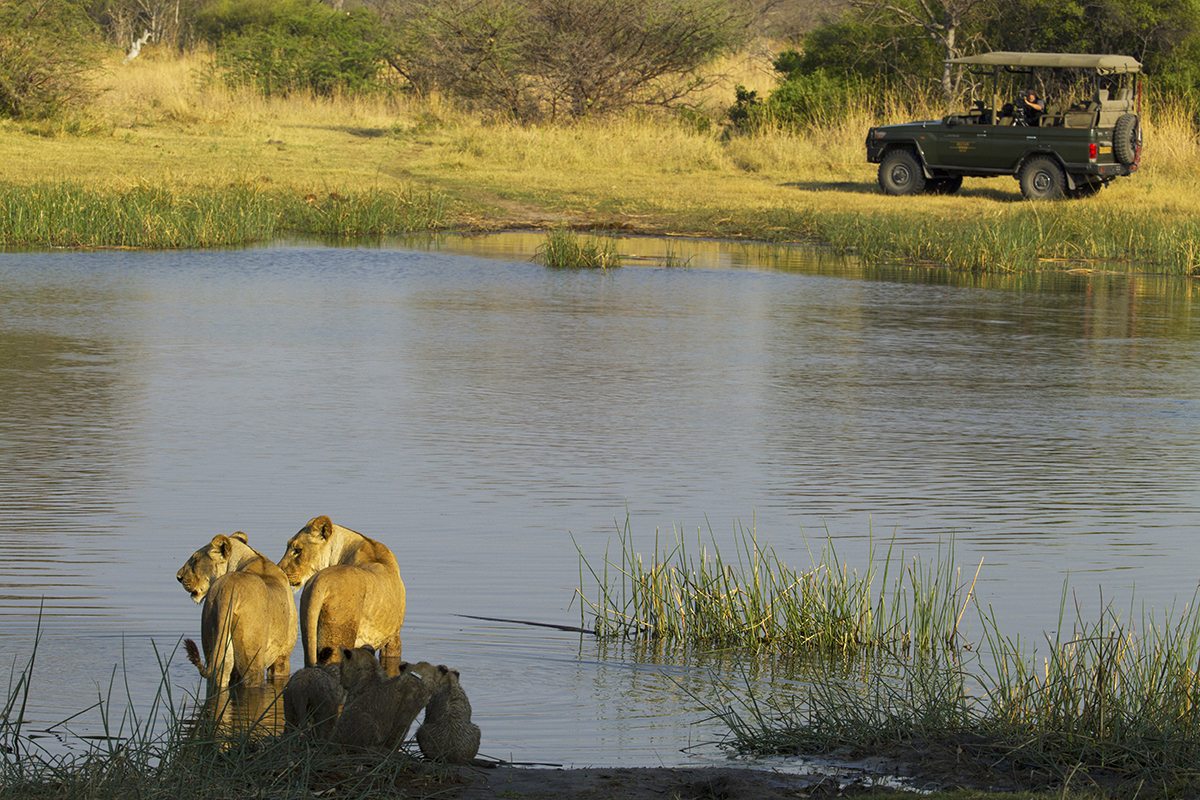 Ten years ago the Savuti Channel was dry, and most of the tooth-and-claw action centered around artificial waterholes. Then in 2010 this unpredictable river started flowing once again, dramatically transforming the Savuti Region: the marsh is a watery paradise once more, large herds of elephant and buffalo crowd the riverbanks, and the birdlife is nothing short of phenomenal.
Like most safari destinations, game viewing in Savuti reaches its peak during the dry winter months. But early summer is also an excellent time for a Savuti safari; especially around November and December when the annual zebra migration passes through the area. Imagine the sight of vast herds of zebra converging on the grassy plains, with opportunistic predators hot on their hooves.
The best way to see Savuti's predators, herds and birds is on a guided game drive.