The Sabi Sand Reserve is the oldest of South Africa's private reserves, and the origin of wildlife tourism in Southern Africa. Comprising around 20 small but contiguous private reserves, the Sabi Sand area is arguably the most exclusive Big Five game-viewing location in Africa. This cluster of private reserves known collectively as Sabi Sand are renowned for their stylish lodges and peerless game viewing.
A western extension of the wildlife-rich southern Kruger, animals pass unhindered between the unfenced reserves. Known for its extraordinary leopard viewing, safari enthusiasts could not find a better place for close-contact animal sightings that many would insist are the best in the world.
The Sabi Sand Reserve shares a 31.25 miles unfenced border with the Kruger National Park. This extraordinary and unique wilderness area comprises a collection of privately owned game reserves which combine to form a mammoth tract of pristine game land (165,000 acres).
Being privately owned, safaris are not restricted to specific times and routes. Open vehicles are able to traverse off road and into the dense bush, tracking animals in their natural habitat.

It is home to a vast natural animal population including The Big Five and countless other species (some of which are critically endangered).The area is renowned for the frequency and quality of its leopard sightings, but it is also superb when it comes to close-up encounters with lions, cheetahs, white rhinos, elephants and most other large ungulates common in Kruger.
A feature of the reserves is the superb night drives, which often yield sightings of nocturnal oddities such as bushbabies, genets, civets and (occasionally) the bizarre aardvark. Off-road driving is also permitted, selectively.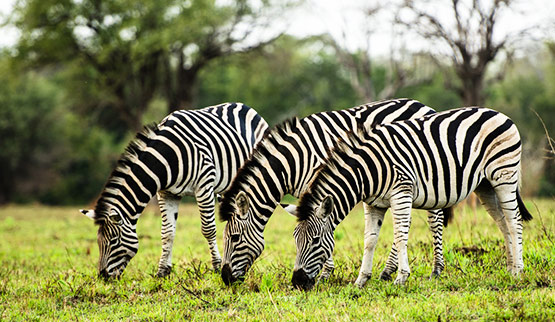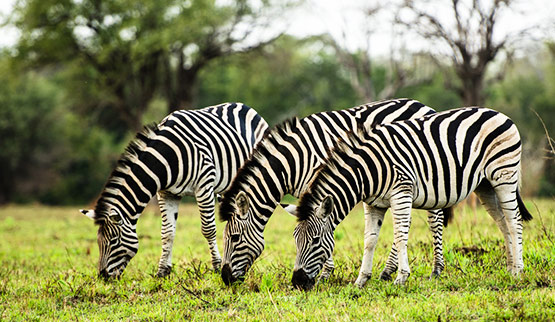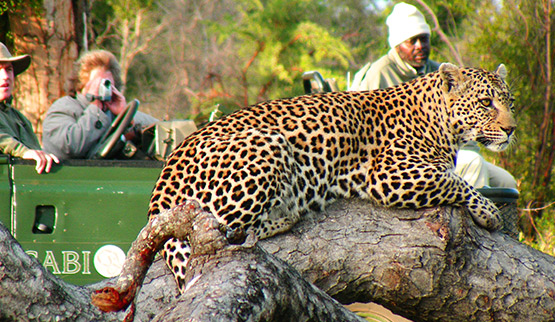 The Sand River flows through the reserve for 31 miles from north west to south east, while the Sabie River flows on the southern boundary. Because of these continuous water sources, the area enjoys one of the highest and most bio-diverse wildlife populations in Africa. Over two hundred different species live in abundance, and the dynamic bird life will appeal to both seasoned "twitchers" and amateur enthusiasts alike.
The Sabi Sand Reserve is renowned for the quality of its leopard viewing (the most elusive of predators).
Visitors will also be treated to close contact sightings with elephant, lion, rhino, buffalo, cheetah, giraffe, zebra and a vast variety of antelope and other species.
The Sabi Sand Reserve Animal and Plant Checklist would feature no less than 145 mammal species, 500 bird species, 110 reptile species, 30 amphibian species, 330 tree species and 45 fish species.