KENYA WALKING SAFARI WITH CAMELS
A camel safari is the ideal means of traveling through northern Kenya. Escape the constraints of a vehicle and lose yourself in the wilds where the camel train is the only traffic for miles. Every day is unique and every safari is custom designed to suit your interests and needs.
Unlike a vehicle-based safari, a walking safari allows the traveller to enjoy a more intimate insight into Kenya's animals and its people! Walking safaris lead travelers off the beaten path into wilderness areas inaccessible by vehicle to bring guests face-to-face with the resident wildlife, culture, and landscapes.
Over the course of your 4 days camel safari, you might choose to explore the Ewaso Nyiro River and the band of riparian vegetation that follows its banks. The river is an excellent spot for approaching the Elephant herds that come down to drink as well as the other animals attracted by the water or the lusher habitat. Exploring Nyasura and the other rock kopjes can also occupy mornings and evenings and rock climbing is always a great option for those that have an interest.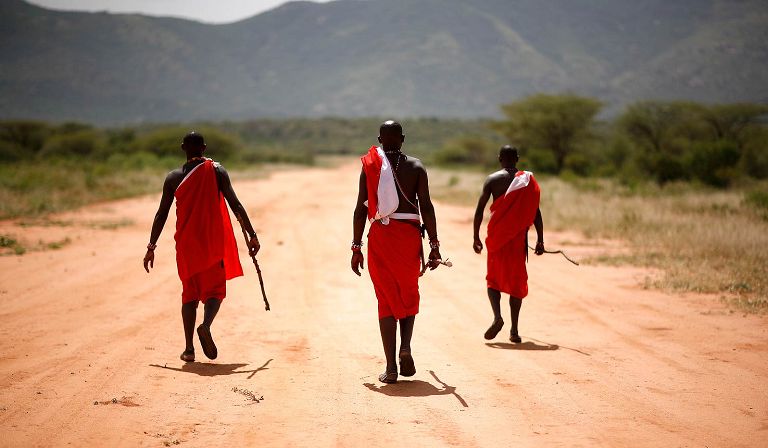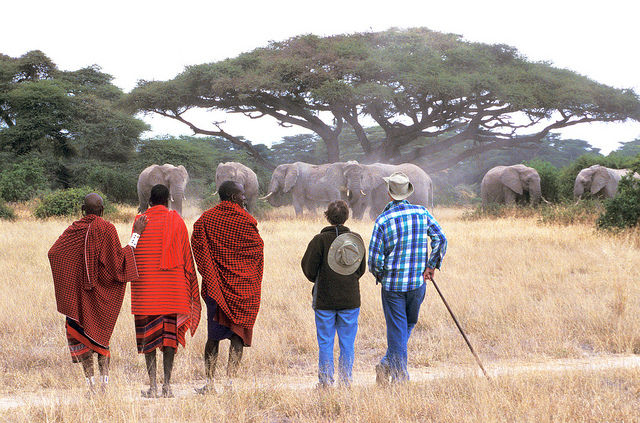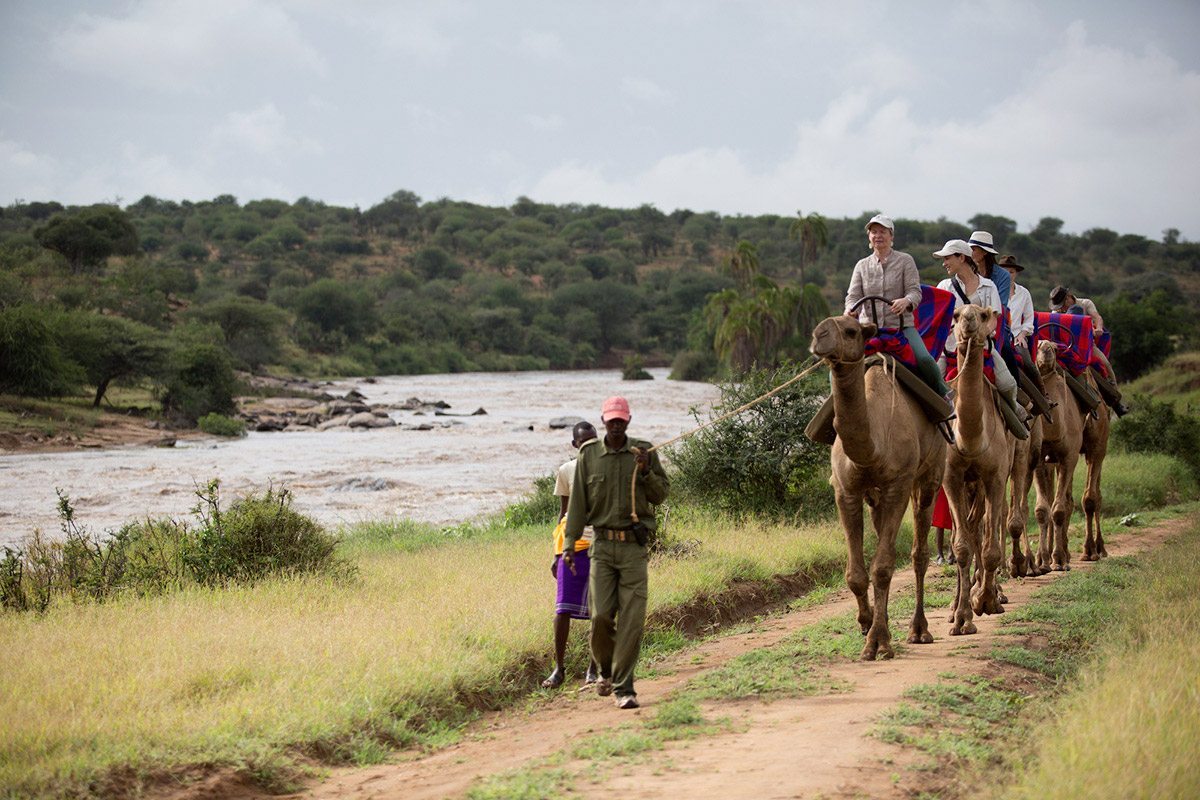 The camels are always available to accompany walkers and to tote gear and people to the wildest corners of our conservation area. Game-viewing Landscruisers are also always ready and can be used day or night to look for our the rich wildlife that distinguishes Laikipia as one of the most hopeful conservation models on the continent.
Local market days fall on specific days of the week and for those interested in culture it is worth inquiring about the timing of these colorful gatherings of merchandise and people coming to purchase and sell as well as to socialize.
Walks can me as easy, difficult or as ling as you want them to be…Excellent landscapes and cultural experiences!
CAMEL WALKING SAFARI USING STATIONARY BASE CAMP
Enjoy walks and drives from the comfort of a beautifully furnished home camp.A revolutionary walking safari outpost in the romantic Laikipia region of northern Kenya. Catering to luxury without compromising adventure, it offers a permanent base from which to explore the Karisia Hills by foot or a lovely bookend to a multi-day, camel-supported mobile walking safari exploration.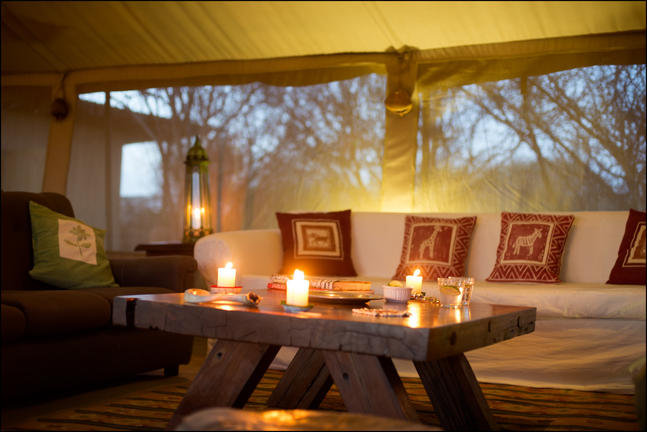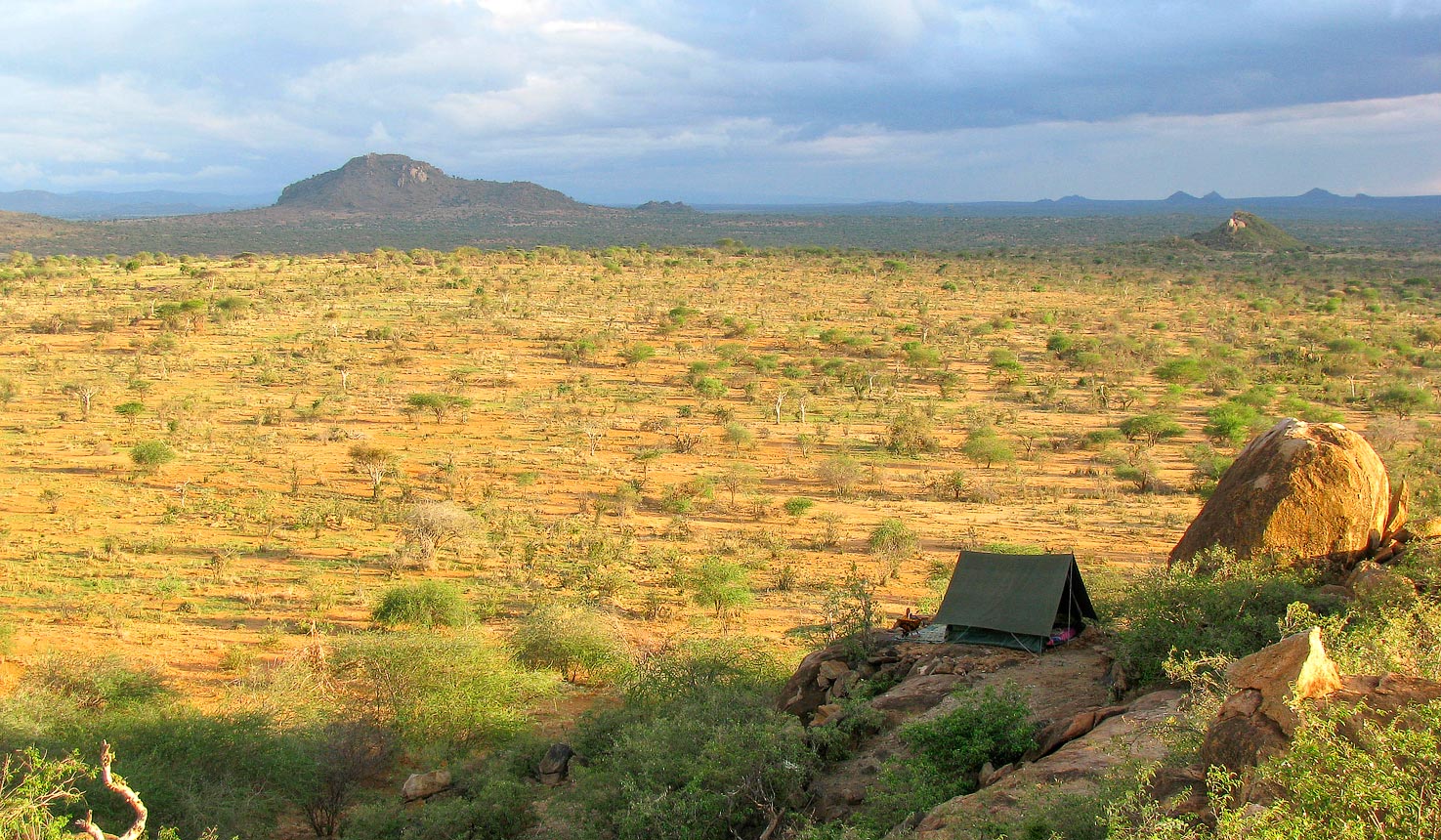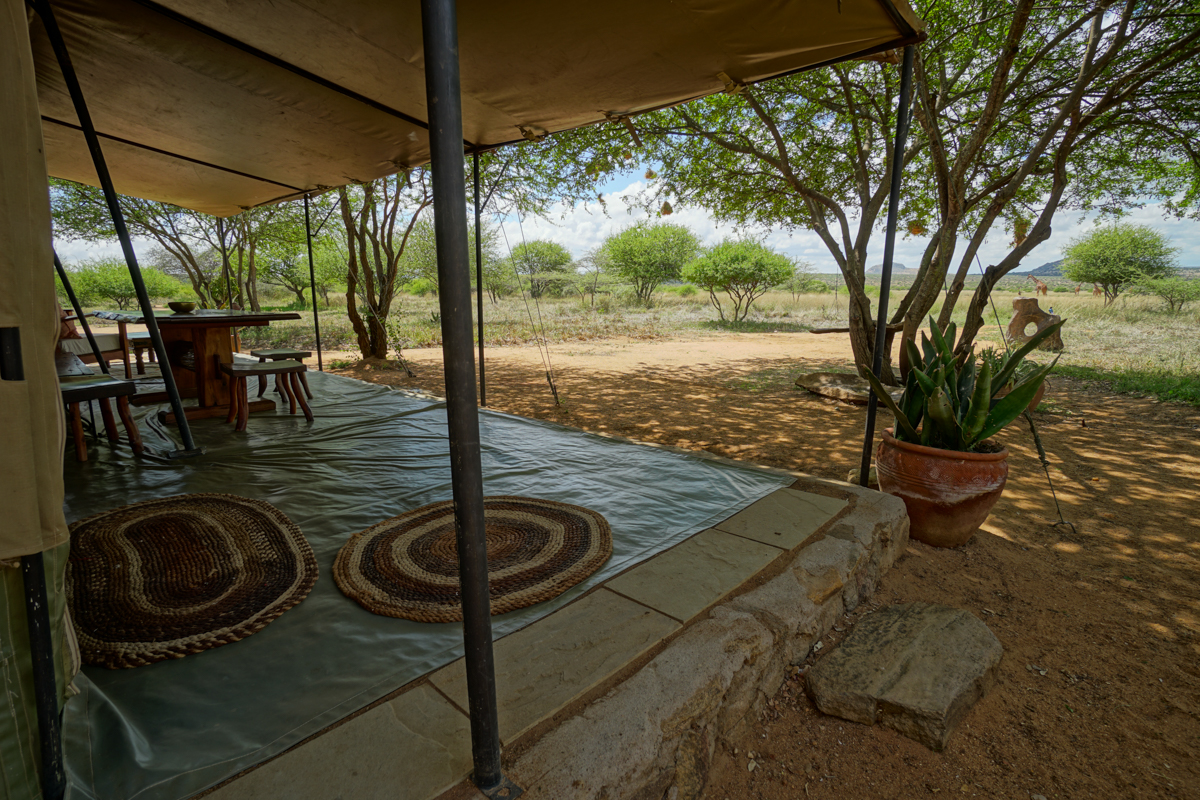 Guests have the option of choosing their own adventure, whether utilizing the camp as their primary base for exploration, or the starting point for mobile, multi-day treks into the wilderness. Guests in camp have the benefit of Samburu guided walks, game drives, mountain bikes, and camel rides at their disposal, as well as a permanent spot to rest their feet for afternoon tea and sundowners.
100 % MOBILE CAMEL SAFARI - your choice!
Mobile trips offer a completely different and more authentic walking safari experience. Riding camels accompany walkers and act as the 'beasts of burden', carrying all of the equipment, tents, luggage, and food to each campsite along the way. Camps are either classic or luxury in style, depending on the traveler's preference. Classic camps utilize large dome tents outfitted with bedrolls, comfy king size mattresses, duvets and pillows, solar lighting, warm bucket showers, and private toilets, while luxury camps carry with them an extra air of elegance in the form of luxury bedding, dressing gowns, director's chairs, and complimentary spirits.
Each day on a walking safari is different from the next. The walking safaris focus on exploring the area on foot, accompanied by Samburu guides and trackers, as well as trusty camel transports. Away from roads and vehicles, guests have a unique opportunity to take in the wide-open spaces and wildlife that Laikipia is famed for, especially the heavy populations of eland, steinbuck, giraffe, Grevy's Zebra, and elephant. Lucky visitors may even see spot a few local lions, leopards, cheetahs, and wild dogs. You will walk through a great variety of country from high montane forest to broad sand rivers called luggas. With the changes in habitat come changes in ecology, habitat and wildlife.
Adventure and Luxury in the Bush
Accompanied by a Laikipia Masai tracker and a few riding camels who carry our refreshments and day-packs. Our pack camels follow behind with our camp, but often times pass us as we investigate the things we encounter along the way. We arrive at our next camp to be greeted with a cool drink and a gourmet lunch. The afternoon is normally spent relaxing, enjoying a river, or a read before going for an evening walk and sundowner. In the evening, hot showers are offered before drinks by the fire and a three-course dinner under the stars. With your feet up and a cool drink in your hand, you are reminded how simple true luxury really is.
3 Levels of comfort is available for you to choose from: LUXURY, CLASSIC or STANDARD. Prices vary according to accommodation comfort level. Please see the images below for the 3 tent styles
A typical day..
Wake up before sunrise, a cup of tea or pressed coffee, some granola, eggs, toast and fruit we will set off with the rising sun. Accompanied by a Laikipia Masai tracker and a few riding camels who carry our refreshments and day-packs. We will stop en route for a light snack and then carry on to our next camp. The main team will pack up the camp and aim straight for the next campsite. Often times they pass may pass along the way. Arrive at the next camp to be greeted with a cool drink and a gourmet lunch.
Tents vary depending on the style of safari you choose and they are made up each day with comfortable mattresses and bedding, towels, dressing gowns and solar lights. Outside each tent is a small table, with drinking water and a mirror and a hand basin, which is refilled throughout the day. Behind the tents are the toilets and showers.
Food is varied and always fresh and delicious. Breakfasts are fruit, muesli, yoghurt, eggs, bacon etc, whilst lunches are salads, pizzas, cheeses and fruit. In the evening, enjoy a sit down three-course meal under the stars.
Each safari is tailor made to suit the group and walking is conducted for as long as guests feel comfortable. Typically, the walks are between 8 and 14 kms in the mornings, getting to camp by lunchtime. After lunch, the normal routine involves resting, reading, and games of badminton before setting off on a late walk in search of the perfect sundowner spot. Occasionally, remain in the same camp for more than one night, just venturing out to explore the immediate area.